EVERYTHING YOU NEED IS AT THE PIT
THE TURNAGAIN ARM BBQ PIT STORY
Southern BBQ on the Alaskan Frontier
Bringing authentic southern BBQ to Alaska is our passion, is our mission. We thrive on being true to traditional southern low n slow smoked meats and classic BBQ sides. We skimp on no part of that age old tradition, we replicate the BBQ masters every step of the way. We honour the 'Q' and all that it stands for. We don't follow trends and we don't sway from classic BBQ – well sometimes, but only rarely and then not very far. If they don't do it down south, you likely won't see it at our PiT.
The only exception to that rule, may be the occasional salmon or halibut special – but with Alaskan gems like our local fresh and troll caught ocean delicacies how can we resist? And, of course, we don't miss out on the opportunity to pair our BBQ with some of our great local Alaskan brews.
A Taste of Texas Right Here in Alaska
When PitMaster Jack Goodsell, finished a 30 year career taking care of premature babies in the NICU, he decided to take something else he has always loved to do … cooking for friends and family … to a whole new level and open a restaurant. He scoped out the already awesome cuisine scene in Anchorage and was thrilled to see the void in authentic southern BBQ. He'd always been an avid brisket smoker, building his own backyard smokers (burned 'em down once or twice) and experimented with all kinds of local woods, cuts of meats and even cold smoking halibut and salmon. Sound familiar ?- how many of you are already smoking meat in your backyard? Well Jack took that passion and went south to apprentice with Mike Mills of 17th St. BBQ. Now Mike is a most well known and fantastic BBQ Pitmaster, nobody who's anybody in BBQ world doesn't know him. So Jack hung out with Mike and other PitMasters, in the PiT and learned everything he needed to know to get started.
Northern Exposure to Southern Smoke
He bought a truck and mobile kitchen down south, drove the Alcan and arrived at Indian Alaska and set up shop. It was mother's day in 2010. 5 years later, and many more visits down to Mike, the Turnagain Arm BBQ Pit remains the most authentic BBQ joint in south central Alaska, and we are so darn proud to have been been voted Anchorages 'Best BBQ' 6 years and running.
We love BBQ and BBQ is love. It is a passion for flavor, texture, tradition and honoring the cuisines' colorful history. We're happy to be sharing BBQ here with you, and we're happy to be your favorite local BBQ PiT (And probably the only Arm PiT you'll every eat at).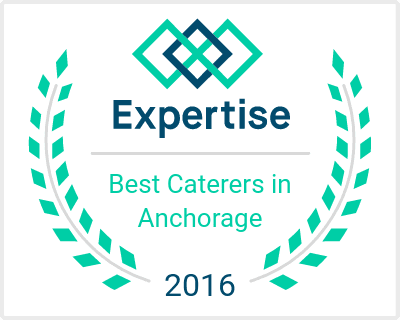 Read Our Reviews
from past clients
5.0/5.0
It was fabulous! BeUtiful rustic decor and the amazing view minimized need for decorations. Believe it or not the staff was one of the...
read full review
5.0/5.0
Everything was perfect, the food was beyond what all of our taste buds could have imagined.
5.0/5.0
The cost is a bit high, but oh so worth it. The quality of the food and service is unbeatable. I grew up in NC, and we know BBQ...and the...
read full review