Food Network – 50 States of Barbecue
After a 30-year career taking care of infants in a neonatal intensive care unit, Jack Goodsell decided to step up his already impressive backyard smoking game by heading down to Illinois to apprentice with pitmaster Mike Mills of 17th Street Barbecue. In summer 2010, he set up his own shop in a mobile truck in Indian, Alaska. Goodsell garnered such a huge following for his traditional Southern-style pork, chicken and brisket that he soon opened a year-round brick-and-mortar in Anchorage — voted "Best BBQ" by Anchorage residents four years in a row. It's all good, but the seafood specials are wholly unique. Goodsell offers an Arctic twist on a Southern mainstay by occasionally adding smoked salmon and halibut to the menu.
Check out the Food Networks Top 50 BBQ Joints >> 50 States of Barbecue
Checkout What We Have To Offer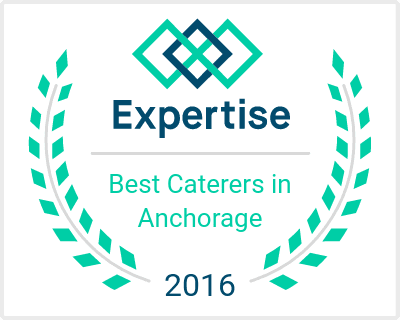 Read Our Reviews
from past clients
5.0/5.0
It was fabulous! BeUtiful rustic decor and the amazing view minimized need for decorations. Believe it or not the staff was one of the...
read full review
5.0/5.0
Everything was perfect, the food was beyond what all of our taste buds could have imagined.
5.0/5.0
The cost is a bit high, but oh so worth it. The quality of the food and service is unbeatable. I grew up in NC, and we know BBQ...and the...
read full review